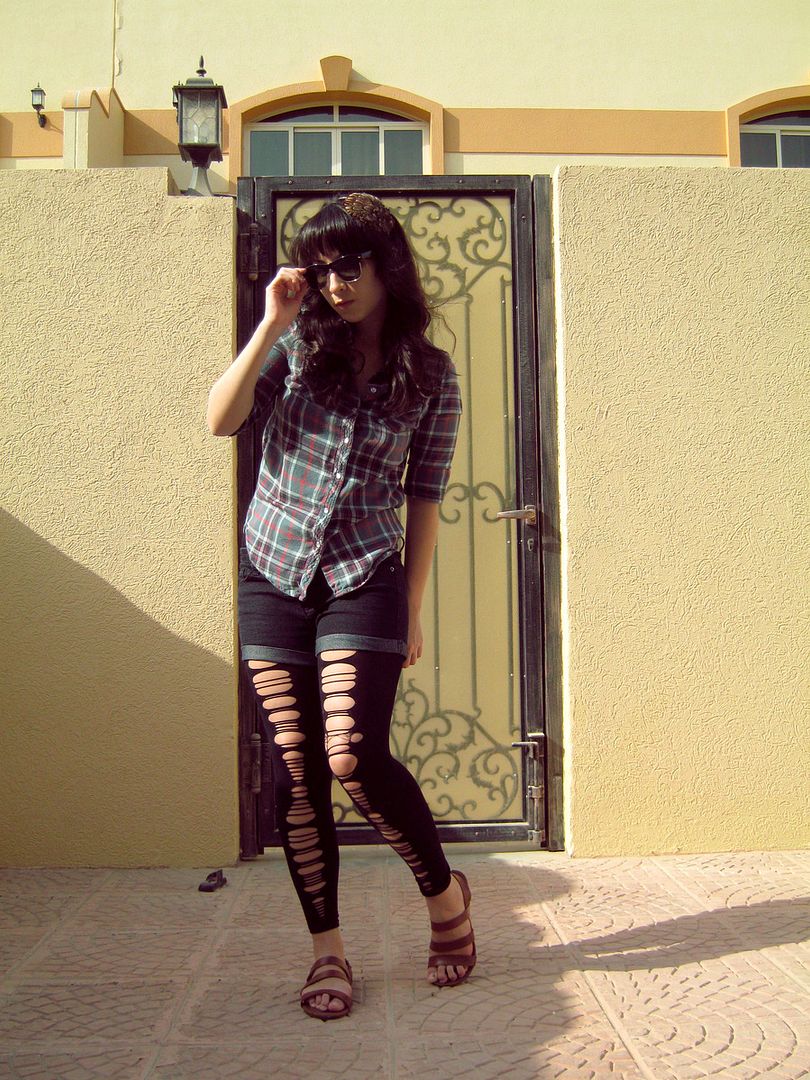 This is my last summer in Dubai. I have had a lot of time off since I left my University but I still have to keep thing son track with my move to Toronto!
I polished this look with a simple plaid shirt from Topshop, denim from Forever 21, ripped tights, sandals -H&M, and topped it off with my favorite hair piece, feather headband from Urban Outfitters.
Hope everyone is having a sweet summer!
xo Cami