I swear I don't coordinate with cats around my neighborhood to come supervise my photo shoots!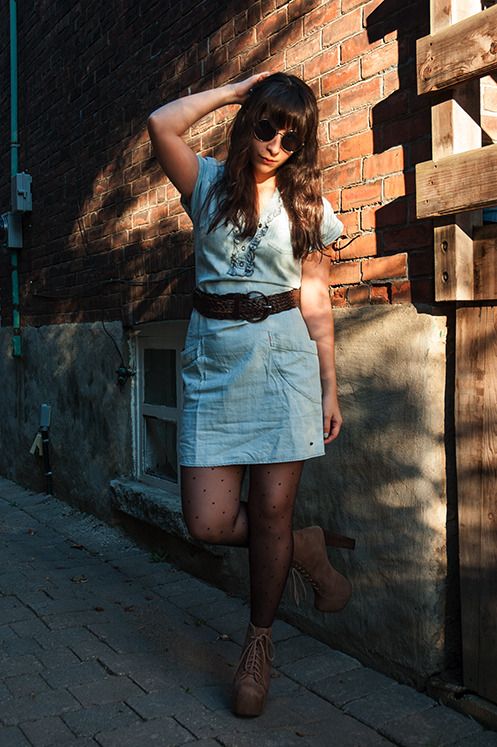 Yay! First, fresh, brand new pair of Jeffrey Campbells. I ended up going with Taupe because the lovely people at B2 are the only ones that carry them in this color here in Toronto. I think they will fit my style quite properly just like the sales lady told me they go with my "soft cute look"
I decided to take these babies on a test walk with my dotted tights from Topshop, denim dress by Mavi and round sunglasses from H&M.
xo